Macromamacita Kitchen
The Surf Yoga Kitchen aims to increase your health through the use of good quality products, healthy cooking methods and nutritionally balanced recipes!! Everything is homemade, fresh from the kitchen and carefully measured out to provide maximum nutrition and taste !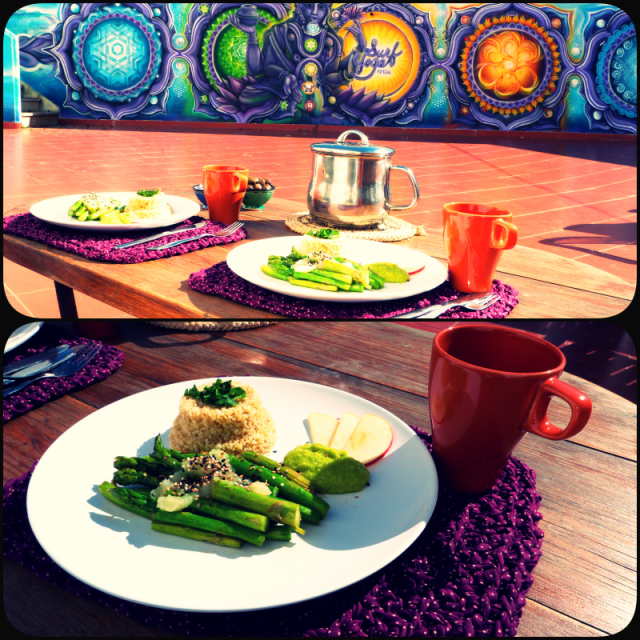 Macrobiotic and Organic Kitchen
In our Kitchen we follow the Macrobiotic Diet, vegan and vegetarian, enriched with local and organic food. Macro means "Big" and Biotic means "Life". For us a Big Life is a full range of experiences that make us grow in harmony with us, the others, the planet Earth and the Universe.
We are aware of the impact that growing food has in our different ecosystems around the world, so as much as we can we grow our food or buy locally, following the seasons in order to give our bodies what they need in the different times of the year.
Its forbidden to ban, and we respect the options of everyone, but at Surf Yoga Portugal we want to share our love for the good healthy food, providing non animal products, refined sugars or dairy based products. Its guaranteed that from cereals, beans, proteins, carbs and more are not gonna be missed in your daily routine.
If you have any food intolerances or special diet requests just let us know.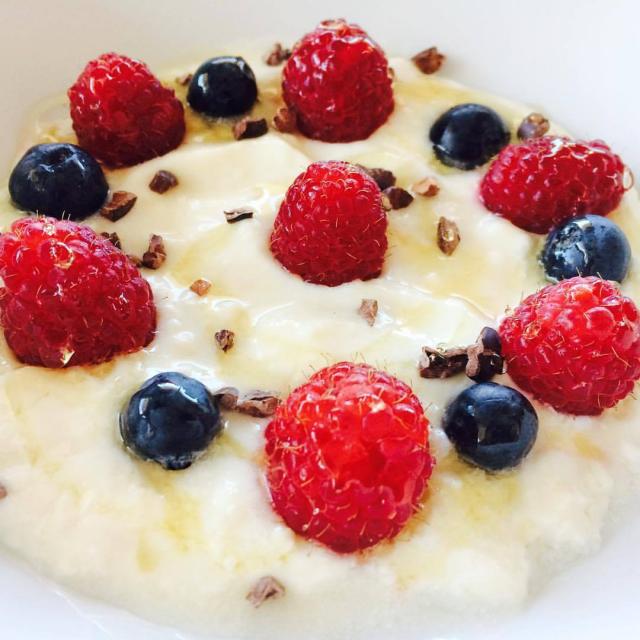 Delicious Healthy Breakfast
The moment of the day! After every morning Yoga class, all together we share a buffet style breakfast full of great yummy food, varying every day.
Our breakfast is designed to give you a powerful and long energy for your day, giving you the stamina for the daily surf or any other of our activities.
At our table you can find different porridges (oat, rice, millet, quinoa), seeds, smoothies, veggie butter and milk, local bread, fruit jams, seasonal fruits, coffee and tea. And there are also daily surprises. You can't miss it.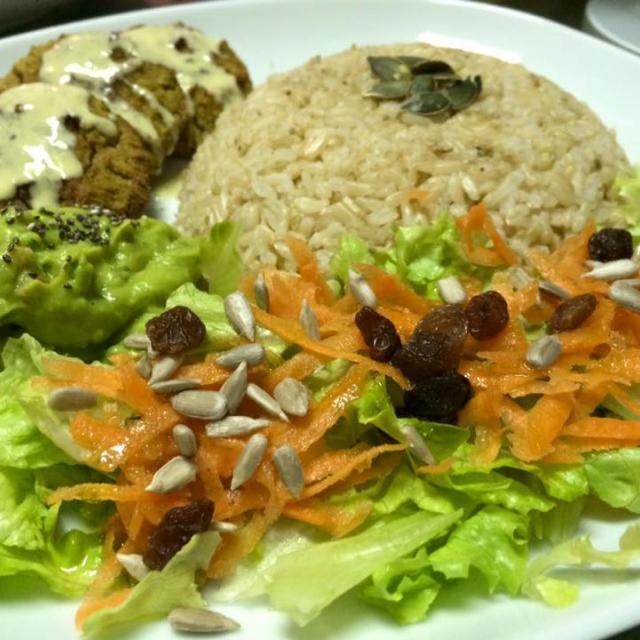 World Fusion Dinner
Nothing better to finish the day, and after every evening Yoga class, than a buffet style dinner that makes us travel around the world, presenting a macrobiotic menu with the flavors of the 5 continents.
Daily we have different themes, as Mexican, Japanese, Indian, Arabic, Portuguese, Thai and others, that provide you a big range of flavours and tastes, in an healthy, fresh and local way. Our Kitchen becomes a fusion temple.
Dinner is a very relaxed and pleasant moment, where happens a lot of experience and thoughts sharing, that can be accompanied by music or a movie. In every meal you can count with Soup, Main Course, Salad, Desert and Tea.
Each dinner costs 12 €.
Ericeira World Surf Reserve Spots